Life of the Party
Life of the Party
Manage the life-force of your heroes to survive until nightfall!
Jam game for Ludum Dare 44 "Your life is currency"

Controls
Left-click to add a red or gold heart to a hero. More hearts means faster attacks!
Right-click to remove a heart from a hero so it can be used by someone else.
Heroes
Shift hearts around quickly to adapt to incoming waves of enemies by balancing your heroes' strengths:
Archer: Long-range, medium damage
Knight: Close range, high damage
Mage: Medium range, low splash damage
Scoring
Can you last until nightfall?
Use your hearts wisely because only unused hearts (gold) count towards your score. Good luck!
Credits
Ryan Hansen: Art, Animations, UI, Sound Effects

Brandon Quinn: Programming

Michael Beilstein: Music
Trees Designed by brgfx / Freepik
Comments
Log in with itch.io to leave a comment.
That was quite difficult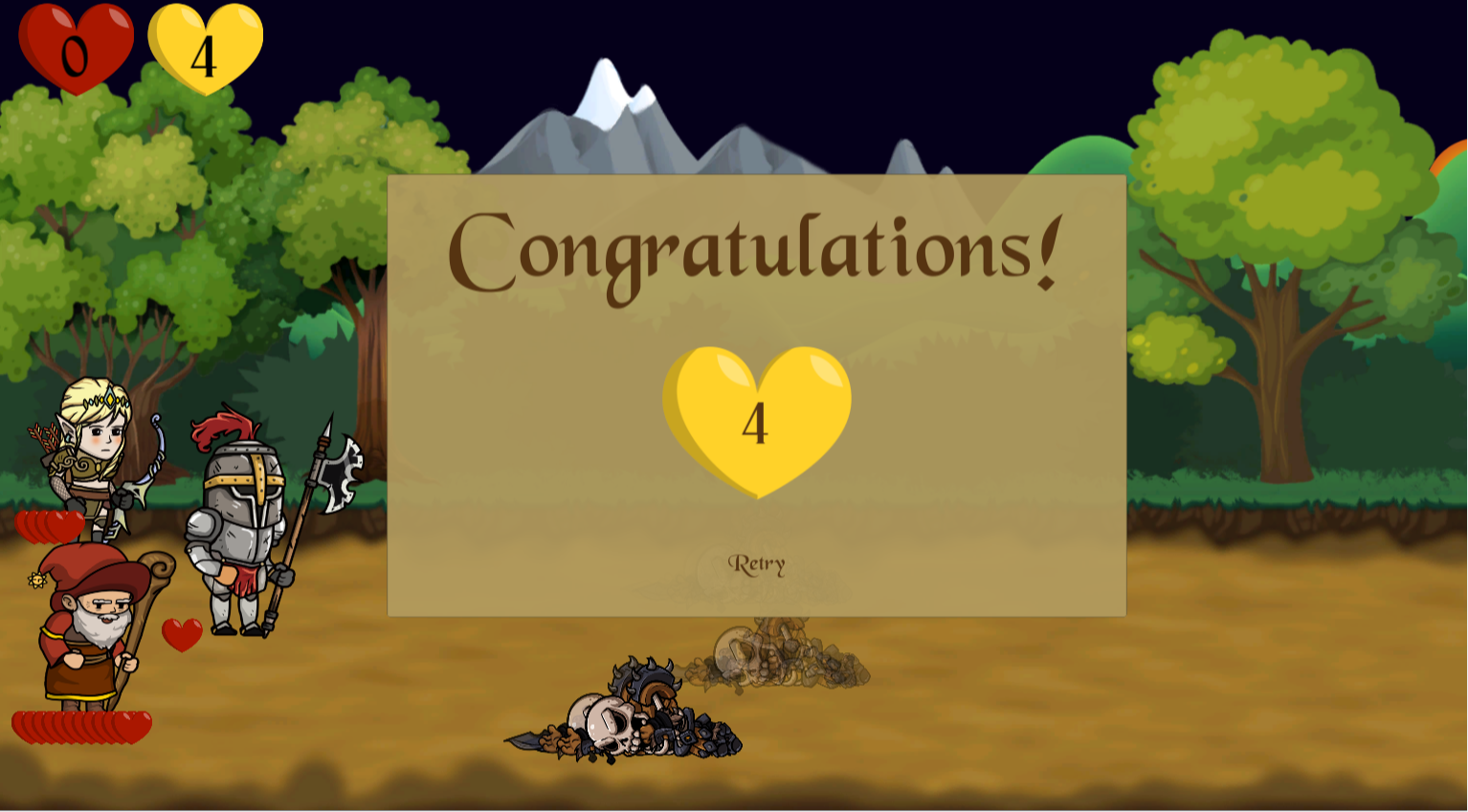 I was only able to score 3 point lol. This game is very nice and creative but the game scene size is toooooo big
Best I could do.